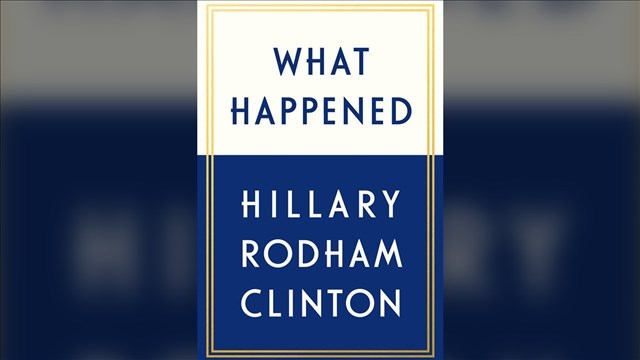 Hillary Clinton's book What Happened hit store shelves earlier this year. (MGN)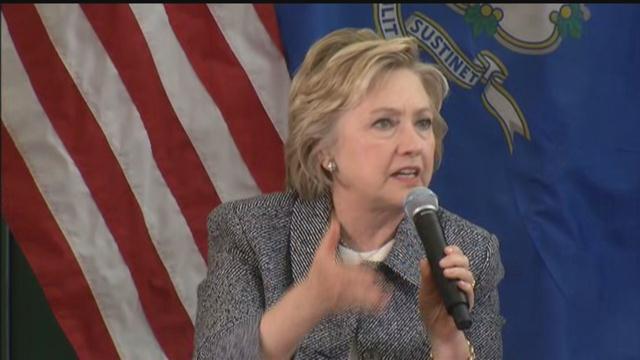 Hillary Clinton. (WFSB file)
(WFSB) -
Former Democratic presidential candidate Hillary Clinton will be making her way to Middletown for a book signing.
Her book, What Happened, covers what she was thinking and feeling during the 2016 presidential campaign in which she lost to President Donald Trump.
Clinton said the book reveals her personal experience of becoming the first woman nominated for president by a major party and going up against an opponent who "broke all the rules."
"In the past, for reasons I try to explain, I've often felt I had to be careful in public, like I was up on a wire without a net," Clinton wrote in the opening pages of the memoir. "Now I'm letting my guard down."
On Oct. 21, she's coming the RJ Julia Bookstore at Wesleyan University in Middletown.
The event is scheduled for 11 a.m. It had been scheduled for 2 p.m., according to Liz Bartek, the marketing and events manager at the Wesleyan RJ Julia Bookstore.
Wesleyan said it is a ticket event. A ticket is $30 plus tax. The price includes admission to the signing line and a copy of the book.
Copyright 2017 WFSB (Meredith Corporation). All rights reserved.