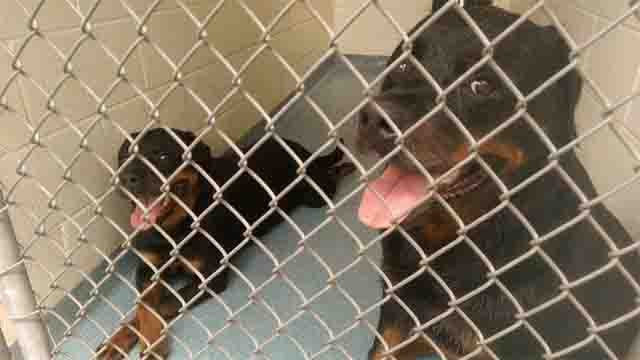 Kato and Kleo. (WFSB file)
HAMDEN, CT (WFSB) -
Two dogs in Hamden continue to await their fate after being on doggy "death row" for nearly five years.
Kate and Kleo have been locked up in kennels after an alleged dog bite.
Recently, a judge threw out owner Kim Miller's name from a federal case, which put the dogs' lives in jeopardy.
The dogs are safe, for the moment.
Miller claims the rottweilers were being beaten with baseball bats and that's why they reacted the way they did.
It's still not known which dog actually did the biting.
Attorneys from both the town of Hamden and the owner have been in talks on how to proceed.
Copyright 2017 WFSB (Meredith Corporation). All rights reserved.