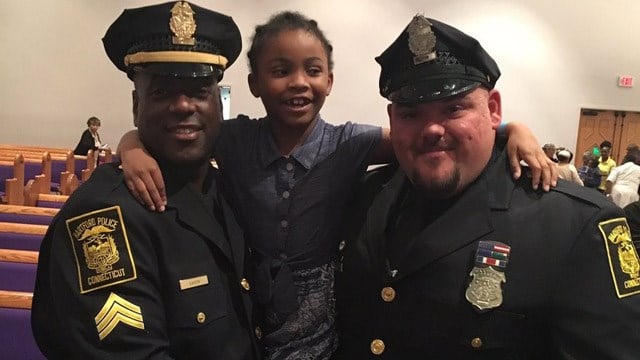 Rosalyn Baldwin hugs two Hartford officers during her mission to hug officers in all 50 states. (Deputy Chief Brian Foley)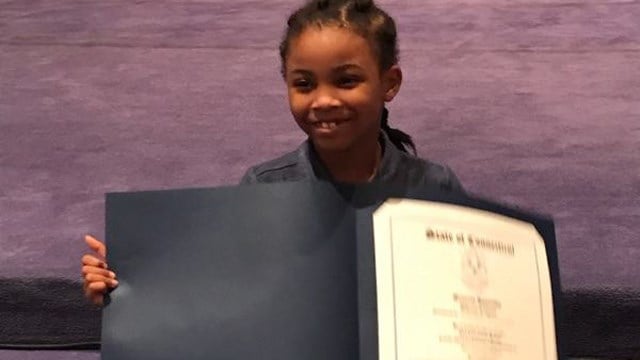 Rosalyn Baldwin received a Connecticut declaration over the weekend. (Facebook)
HARTFORD, CT (WFSB) -
A little girl made an ambitious endeavor.
Rosalyn Baldwin has made it her goal to hug police officers in all 50 states.
This past weekend, she was in Hartford.
Deputy Chief Brian Foley reported that Rosalyn picked Hartford's finest to represent the state for her hug.
According to Rosalyn's social media accounts, she made it her mission to share unity, love and appreciation for law enforcement in the country one hug at a time.
The account also said a state senator in Connecticut also gave her an official declaration.
Rosalyn has since departed Connecticut and Rhode Island. At last check, she was on her way to Pennsylvania.
Follow her journey on her Facebook page here.
She also has an official website, which includes a GoFundMe fundraising link, here.
Copyright 2017 WFSB (Meredith Corporation). All rights reserved.