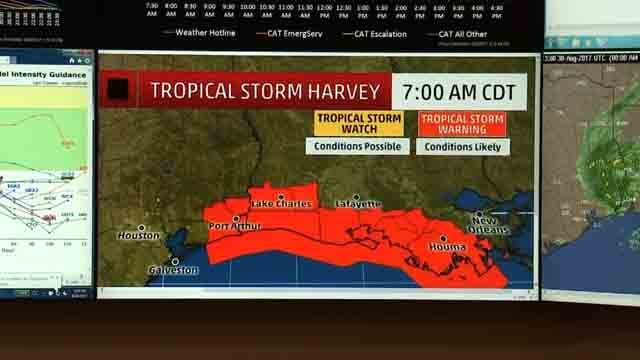 Travelers has been monitoring Harvey since before it made landfall (WFSB)
WINDSOR, CT (WFSB) -
A corporate giant in Hartford has been busy sending help to the storm torn area of Houston.
The Travelers has a national claims center where they predict and monitor events all around the world right in Windsor.
Their agents started preparing before Harvey made landfall.
"What we've done to date is we have hundreds of people in Texas in our Houston, Dallas and San Antonio that are helping on the ground and in addition we have deployed up to 70 resources so far from other parts of the country including Connecticut to head down and help out with all the claims that we are going to have as a result of the storm," said Patrick Gee, senior vice president of Claims for Travelers Insurance.
Fifteen employees from Connecticut have been sent down.
Three mobile claim centers have been setup to make virtual claims if power is out and to provide cell connections.
Travelers said they will be working hard to make sure owners are given a quick response and they are normally able to make payments within a few days.
Copyright 2017 WFSB (Meredith Corporation). All rights reserved.