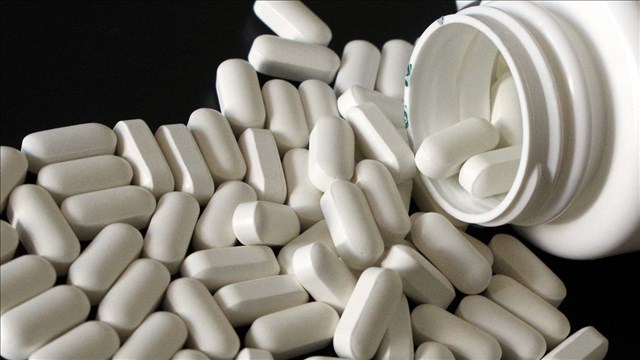 (MGN)
HARTFORD, CT (WFSB) -
In conjunction with International Overdose Awareness Day, the governor has ceremoniously signed a bill designed to help fight Connecticut's opioid crisis.
Gov. Dannel Malloy held a signing ceremony on Thursday in Hartford for the bill, which is titled An Act Preventing Prescription Opioid Diversion and Abuse.
"Opioid addiction and prescription drug abuse is a disease that is impacting nearly every community and people of every background," Malloy said. "It is a complex crisis that does not have one root cause, nor does it have simple solution, but we need to do everything in our power to treat and prevent it."
Data recently released by the Office of the Chief Medical Examiner highlighted fentanyl-related overdoses.
Malloy said that demonstrated the need to focus on prevention and treatment in the fight.
He said since state police have been trained to use naloxone, an anti-overdose drug, they have saved more than 184 lives over the past three years.
The bill signed on Thursday does the following, according to a news release from the governor's office:
Increases data sharing between state agencies regarding opioid abuse and opioid overdose deaths.
Facilitates the destruction of unused prescription medication by utilizing registered nurses employed for home health care agencies.
Increases security of controlled substances prescriptions by requiring certain scheduled drugs be electronically prescribed.
Allows patients to file a voluntary non-opioid form in their medical records indicating that they do not want to be prescribed or administered opioid drugs.
Expands requirements about information regarding provider communications about of the risk and signs of addiction, and the dangers of drug interactions to cover all opioid prescriptions – current law is just for minors.
Reduces the maximum opioid drug prescription for minors from seven days to five days.
Requires the Department of Public Health to put information online about how prescribers can obtain certification for suboxone and other medicines to treat opioid use disorder.
Requires individual and group health insurers to cover medically necessary detox treatment, as defined by American Society of Addiction Medicine (ASAM) criteria.
Requires alcohol and drug treatment facilities use ASAM criteria for admission guidelines.
Copyright 2017 WFSB (Meredith Corporation). All rights reserved.