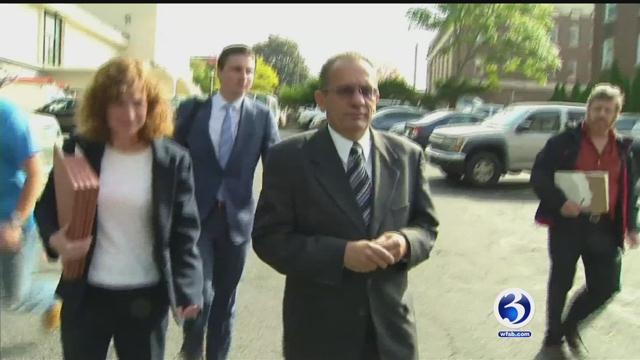 Former Hartford mayor Eddie Perez plead guilty to bribery charges.(WFSB file photo)
HARTFORD, CT (WFSB) -
The former mayor of Hartford pleaded guilty to several charges including bribery, but he will not face any time in prison.
Eddie Perez was in Hartford Superior Court on Thursday where he was sentenced.
Perez, who was mayor of the capital city from 2001 to 2010, was found guilty of accepting a contractor's bribe of home improvements and trying to extort $100,000 from a developer.
He had previous convictions for the crimes vacated by a judge, but prosecutors pushed forward for a new trial.
Perez's attorneys argued that cases against their client should not have been combined and a judge agreed.
Eyewitness News is working on the story and will have more starting at 5 p.m.
Copyright 2017 WFSB (Meredith Corporation). All rights reserved.