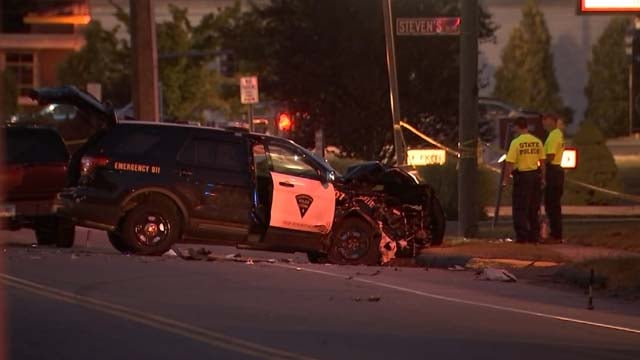 A Thomaston police officer was taken to the hospital on Thursday after a crash (WFSB)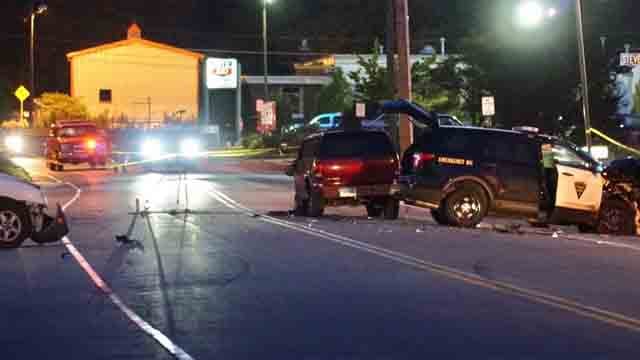 A police cruiser was involved in a crash on Thursday evening (WFSB)
THOMASTON, CT (WFSB) -
A Thomaston police officer was taken to the hospital on Thursday after being involved in a crash.
The three-car crash happened on South Main Street before 6 p.m. on Thursday.
At that time, police said two officers were responding to the Citgo gas station for an active panic alarm. They had their sirens and lights activated.
While responding, one officer was involved in a crash with two other cars.
The officer and another driver were taken to the hospital with non-life threatening injuries.
Thomaston police and the State Police CARS unit are investigating.
Copyright 2017 WFSB (Meredith Corporation). All rights reserved.