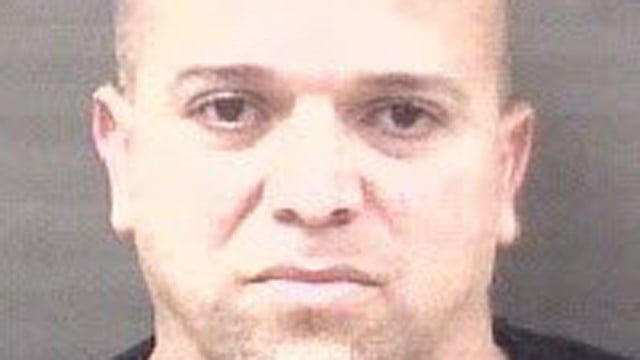 Ismael Mangual was arrested for stealing guns and having them in a car with a 6-year-old child. (Milford police)
MILFORD, CT (WFSB) -
A couple of stolen guns that were found in a vehicle with a 6-year-old child led to the arrest of a man in Milford.
Police said Ismael Mangual, 41, of Bridgeport, was first stopped after police noticed him committing motor vehicle violations in the area of the Howard Johnson's Hotel on the Boston Post Road.
Mangual was pulled over near the Interstate 95 exit 39 ramp around 11:15 p.m. on Thursday.
The 6-year-old child was in the rear seat, not buckled in and not in a car seat, according to police.
Officers said located both guns in the vehicle, one of which was by the feet of the child.
Mangual was charged with weapons in a motor vehicle, theft of a firearm, criminal possession of a firearm, risk of injury, violation of a protective order, failure to insure a motor vehicle, improper use of registration plate, failure to renew registration, operating a motor vehicle without a license and transporting a child without a restraint system.
Police held him on a $250,000 bond and gave him a court date of Friday.
Copyright 2017 WFSB (Meredith Corporation). All rights reserved.