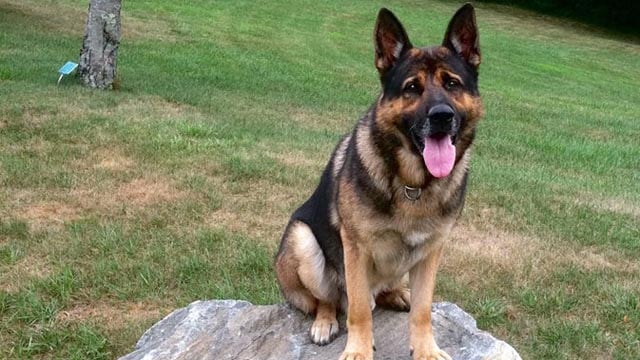 Hunter the state police K9 recently passed away. (State police)
DANIELSON, CT (WFSB) -
State police said they are saddened by the death of a K9 that had helped them find missing people across the state.
Troopers said Hunter was assigned to TFC Kenneth Poplawski until retirement in 2014.
The german shepherd graduated with Poplawski from the Canine Academy in 2007 and were assigned to Danielson.
State police said Hunter located countless suspects and also helped find dozens of lost and missing children and adults.
Troopers said they are all grateful for Hunter's service.
Copyright 2017 WFSB (Meredith Corporation). All rights reserved.