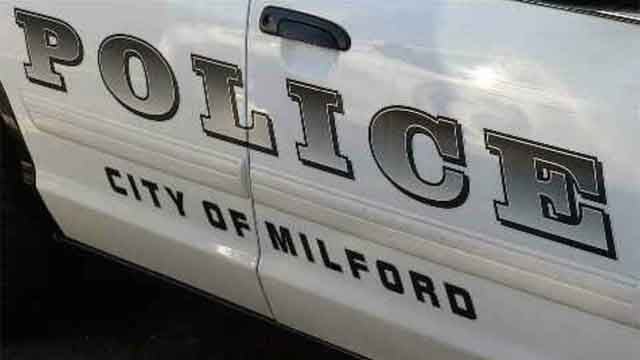 Milford police (WFSB file photo)
MILFORD, CT (WFSB) -
A man in Milford became pinned between his truck's door after he tried to pick up change that he dropped.
It happened shortly after noon on Friday.
According to police, the customer was using the drive thru lane at a fast food restaurant when the incident happened.
They said after completing the transaction, the driver stepped out of his vehicle to try and pick up change he dropped on the ground.
The vehicle rolled forward and cause the driver's door to strike a steel and concrete baluster.
The man became trapped between the door and the body of the pickup truck.
Firefighters arrived and extricated him. They had to use a number of tools to do it because construction equipment being carried by the man's vehicle complicated matters.
The driver was freed from the doorway after about 20 minutes.
He was transported to Yale-New Haven Trauma Center.
His condition is unknown.
Police called the incident a freak accident.
Copyright 2017 WFSB (Meredith Corporation). All rights reserved.