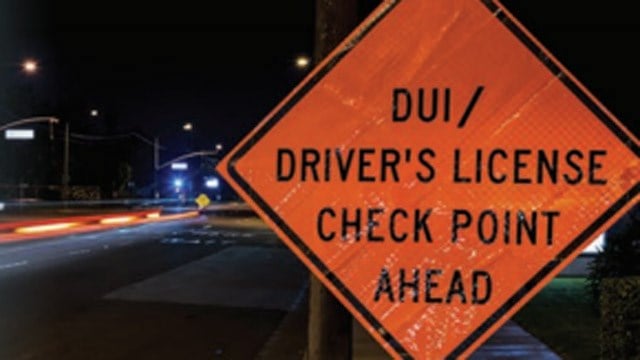 (nhtsa.gov photo)
HARTFORD, CT (WFSB) -
Connecticut State police said they're continuing to keep a watchful eye on state roads through the Labor Day holiday.
The focus has been looking for drunk, aggressive, distracted and speeding drivers.
Sobriety checkpoints are also in place across the state.
As of Monday morning, here's how many drivers were pulled over, and for what:
Speeding: 765
Seat belt violations: 31
Total moving violations (such as unsafe lane changes, following too close, distracted driving with cell phones): 1,812
DUI arrests: 36
Crashes: 326, 53 of which involved injuries and 1 of which was deadly.
They said they began just after midnight on Sept. 1 and will stop just shy of midnight on Tuesday.
In 2016 during Labor Day weekend, troopers pulled over 1,699 people for speeding, 3,552 moving violations and arrested 51 people for DUI. There were also 283 crashes with no fatalities.
Copyright 2017 WFSB (Meredith Corporation). All rights reserved.