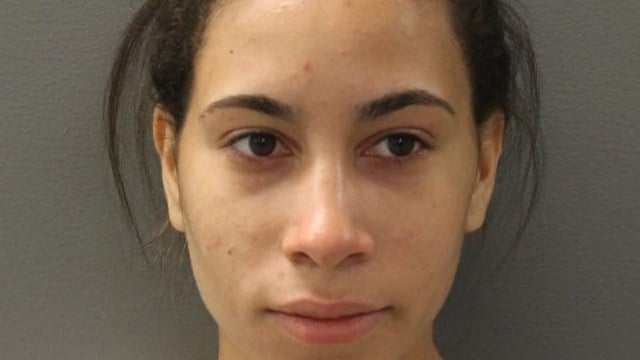 Katerah Edmundson tried to stab and electrocute two women at a Hamden nail salon, according to police. (Hamden police)
HAMDEN, CT (WFSB) -
An argument at a Hamden nail salon turned violent on Friday when police said a woman tried to stab and electrocute two people.
According to Hamden police, Katerah Edmundson, 19, of Hamden, was involved in a verbal dispute with two patrons at The Nail Spa on Dixwell Avenue.
The incident happened around 1 p.m.
Police said Edmundson took out a knife and tried to stab one of the women. An employee was able to disarm her.
The knife was later found in a trash can.
Then, police said Edmundson took out an "electrical weapon" and tried to use that on one of the women.
However, it was accidentally used on an innocent bystander and struck that person in the back.
Police arrested Edmundson and charged her with first-degree reckless endangerment, third-degree assault, carrying a dangerous weapon, second-degree threatening and second-degree breach of peace.
She was held on a $5,000 bond and scheduled to face a judge in Meriden on Sept. 15.
Copyright 2017 WFSB (Meredith Corporation). All rights reserved.