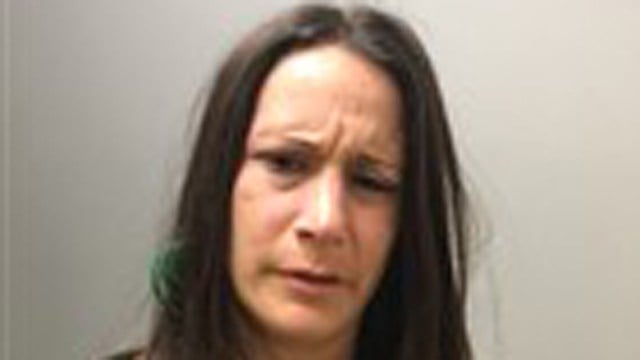 Tania Wright was drunk when she slammed into a mailbox and drive across a lawn in Ledyard, according to police. (Ledyard police)
LEDYARD, CT (WFSB) -
A woman faces charges for drunk driving into a mailbox and a stonewall, then across a lawn in Ledyard.
According to police, Tania Wright, 35, of Westerly, RI, was arrested.
They said on Friday just after 5:15 p.m., they received a couple of 911 calls from people reporting the crash on Iron Street.
They said the driver hit a mailbox, traveled into a stone wall and across a homeowner's lawn before the driver fled.
Ledyard police said they found the vehicle on Route 117 near Groton line.
Wright was arrested and charged with failure to drive right, evading responsibility and operating under the influence of alcohol.
Police said she was also charged with interfering with an officer, threatening and criminal mischief.
Wright was released on a $2,500 bond and scheduled to appear in court on Sept. 14.
Copyright 2017 WFSB (Meredith Corporation). All rights reserved.