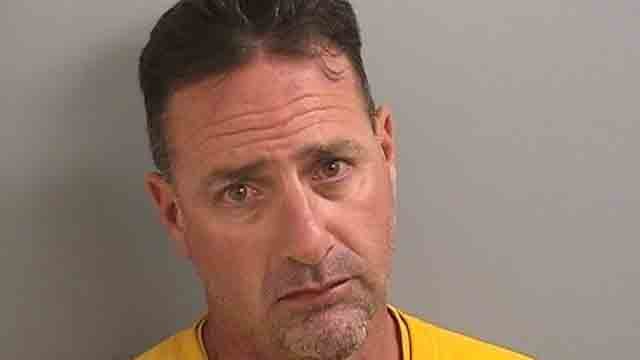 Robert Lanza (Plainville Police)
HARTFORD, CT (WFSB) -
A Hartford police detective originally arrested for driving under the influence had his case continued on Tuesday.
Court officials originally said Robert Lanza did not appear in Bristol Superior Court on Tuesday, but Eyewitness News later learned it was due to a paperwork delay.
His case was continued on Tuesday.
Lanza, who has been with the Hartford Police Department for 11 years, was charged with DUI and interfering with an officer last month after a stop by Plainville police.
Plainville police said during the arrest, Lanza used a racial slur aimed at the arresting officer. They were caught on camera.
Hartford police said they've been working with Plainville police to thoroughly investigate the incident.
Lanza was assigned to internal administrative duties within the detective bureau.
Copyright 2017 WFSB (Meredith Corporation). All rights reserved.