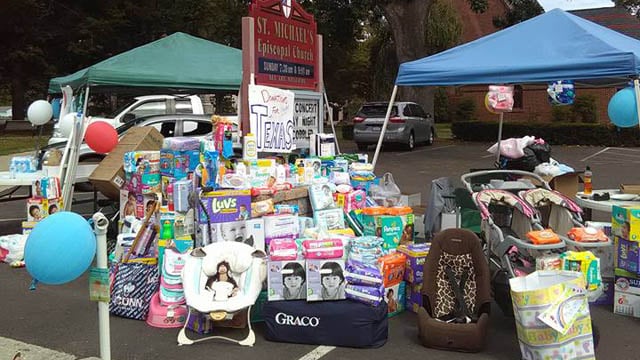 Organizers of a diaper drive at St. Michael's Episcopal Church are looking for a way to get their donations down to Texas. (Facebook)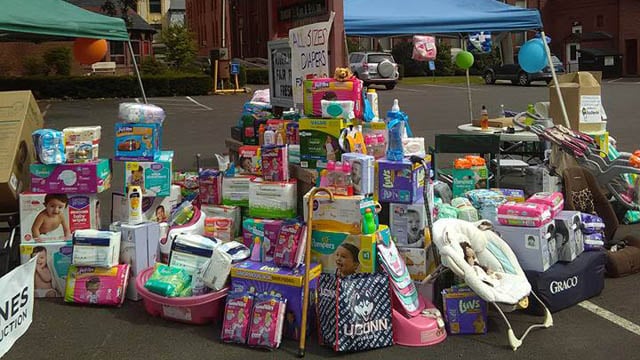 (Facebook)
NAUGATUCK, CT (WFSB) -
Organizers of a diaper drive that happened in Naugatuck over the weekend need help transporting the donations to the victims of Harvey in Texas.
They said they accumulated piles of donations at St. Michael's Episcopal Church, but their ability to transport them south fell through.
And while they have no way to get the diapers to Texas, more donations keep coming.
An Eyewitness News viewer reached out to Channel 3 for help.
The drive was held in collaboration with the Surreybrook School.
Organizers said people donated diapers, wipes, formula, breast pumps and other supplies.
The church is no longer accepting donations.
Now the organizers are pleading for someone's help to get everything to Texas.
Anyone looking to help can contact Kimberly Rossi at 203-982-1131.
Copyright 2017 WFSB (Meredith Corporation). All rights reserved.