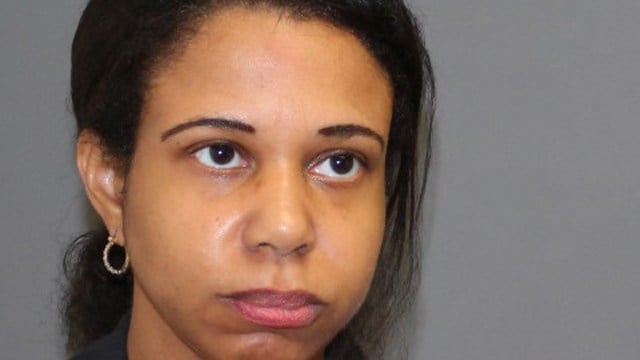 Nichelle Smith is a substitute teacher in Shelton was told not to return to school property. (Shelton Police Department)
SHELTON, CT (WFSB) -
A substitute teacher for Shelton Public Schools was arrested for trespassing at the Board of Education building on Thursday morning after being told not to be on school property that same day.
Police charged 41-year-old Nichelle Smith, of Naugatuck, with third-degree criminal trespass.
The arrest of Smith comes after officers were called to Shelton High School for a report of an unwanted person on Thursday.
Officers were told by school officials that Smith was asked to leave the property and "advised not to return to any Shelton School Properties including the Board of Education building," or face an arrest.
At that time, Smith said she "left the grounds without any confrontation."
However, 30 minutes later, police were called the Board of Education building on Long Hill where they located Smith on the property.
Officers arrested Smith on the spot. She was released on a promise to appear at Derby Superior Court on Sept. 18.
Copyright 2017 WFSB (Meredith Corporation). All rights reserved.