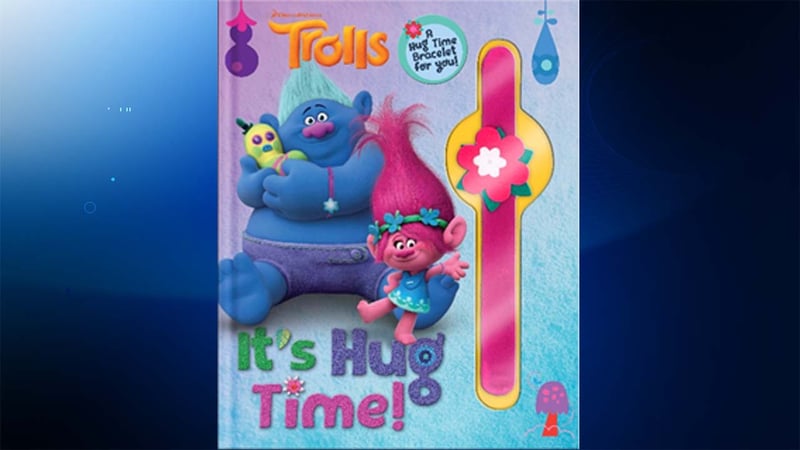 Trolls slap bracelets sold with storybooks have been recalled. (cpsc.gov)
(WFSB) -
Nearly 80,000 Trolls slap bracelets are being recalled.
According to the Consumer Product Safety Commission, the bracelets were included with the "DreamWorks Trolls: It's Hug Time!" children's storybooks.
The CPSC said the metal band can wear through the fabric and create a laceration hazard.
It said there have been five reports of cuts to hands or fingers.
The books were sold at retail stores nationwide, book fairs, clubs and on sites like Amazon, Barnes & Noble and Walmart from Sept. 2016 through Aug. 2017. The price was $13.
The ISBN for the book is 978-0-7944-3840-1 and is printed on the back of the book.
It said consumers should replace the bracelets.
They can contact Studio Fun International at 800-489-3402 or online at www.studiofun.com.
More information can be found here.
Copyright 2017 WFSB (Meredith Corporation). All rights reserved.