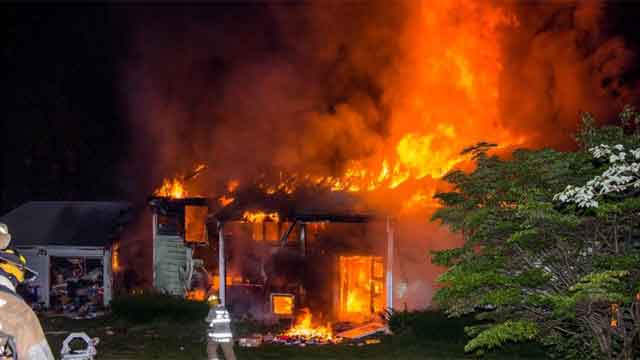 Firefighters extinguished a house fire in Thomaston on Thursday night. (Photo Credit Kevin Czarzasty)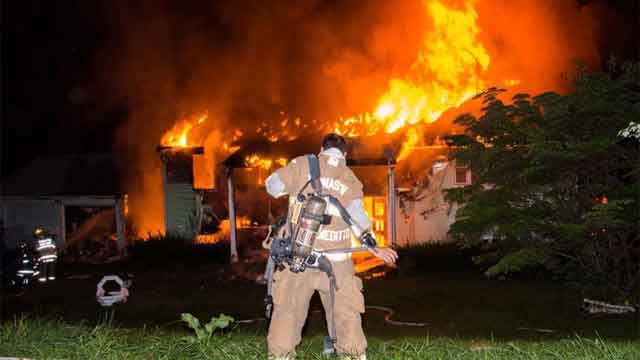 No one was injured fighting the fire. (Photo Credit Kevin Czarzasty)
LITCHFIELD, CT (WFSB) -
A home partial collapsed due to a second-alarm fire on Thursday night in the Northfield section of Litchfield.
Firefighters were originally called to a fire on High Street around 10 p.m. but determined that the fire was on Campville Road.
Upon arrival, firefighters spotted a raised ranch-style home "fully involved with fire through the roof," according to officials. The back of the home had partially collapsed as well officials said.
"A defensive posture was created, and members went to work with the big lines and tower ladder to extinguish the blaze," the Thomaston Volunteer Fire Department posted on its Facebook page on Friday.
Firefighters from Thomaston, Northfield, Harwinton, Litchfield, and Bantam departments were called to assist with the house fire.
There was no word on injuries.
The cause of the fire is still under investigation.
Copyright 2017 WFSB (Meredith Corporation). All rights reserved.