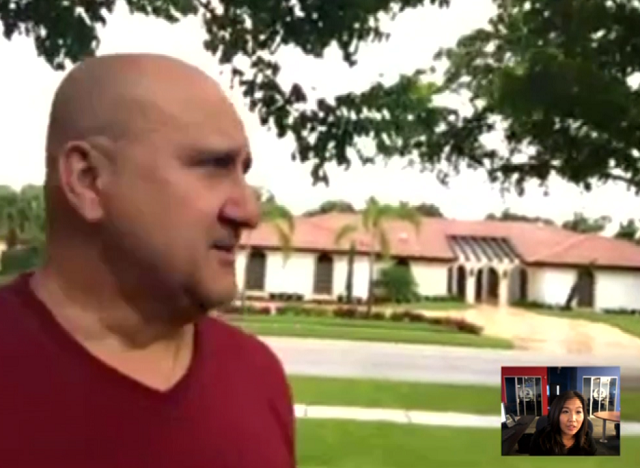 Originally from Trumbull, and now in Boca Raton, Tony Guzzetta described his community feels like a ghost town (WFSB)
HARTFORD, CT (WFSB) -
Evacuations and curfew orders are in place throughout Florida for those in the path of the storm, but for one Connecticut native, he said he is planning to stay.
Originally from Trumbull, and now in Boca Raton, Tony Guzzetta described his community feels like a ghost town, after his neighbors evacuated days ago, when forecasts for the brunt of the storm would be getting the worst of Hurricane Irma.
Now, Guzzetta said he is staying put, since forecasters said Irma is switching its course.
"You can see a little bit of the wind blowing now," said Guzzetta through a Facetime session with Eyewitness News.
Guzzetta said preparations for the Category 4 storm began more than a week ago. "Gas was unbelievable, lines were a mile long at some gas stations," Guzzetta said.
Guzzetta told Eyewitness News that the windows and doors on his home are deemed 'hurricane-proof,' able to withstand winds up to 160 mph. Neighbors are bracing for winds upwards of 100 mph.
"You gotta be patient, you gotta stay calm, you can't panic, you have to be prepared," described Guzzetta.