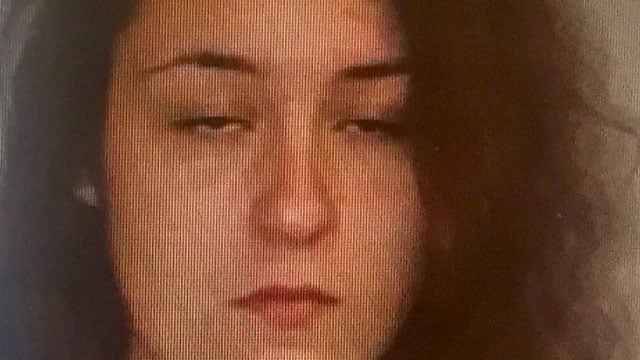 Rebecca Gardiner was arrested by state police for shoplifting in Brooklyn after troopers said she lied to them about her identity. (State police photo)
BROOKLYN, CT (WFSB) -
A suspected shoplifter was arrested by state police after troopers said she lied to them about her identity.
State police said they were called after Rebecca Gardiner, 21, of Plainfield, was spotted shoplifting from the Walmart in Brooklyn on Sunday around 2 p.m.
When they arrived, they said they found Gardiner, who immediately gave them a fake name and date of birth.
However, one of the troopers who responded recognized her from a previous encounter and knew her real name.
Gardiner was arrested for sixth-degree larceny and criminal impersonation.
Troopers said she also had two active arrest warrants out for her. She was additionally charged with two counts of failure to appear in court.
She was held on bond and scheduled to face a judge on Monday.
Copyright 2017 WFSB (Meredith Corporation). All rights reserved.