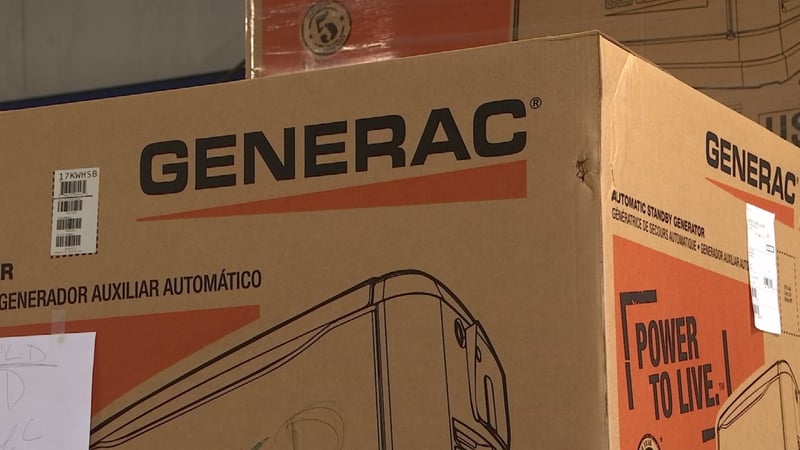 Ron Swaney of Generators on Demand in Old Lyme said he expects to receive calls about generators in the coming days. (WFSB)
OLD LYME, CT (WFSB) -
With generators sold out in several cities down the east coast from Hurricane Irma, the demand for them could make its way to Connecticut in the coming days.
The owner of Generators on Demand in Old Lyme said he has between 50 and 70 generators in stock.
Ron Swaney said he got a couple of calls from people wanting to buy generators in bulk for Florida. He also said he expects to receive more.
"It's a big investment for these contractors to buy $50,000 worth of portable generators and take a chance that they're going to bring them to Florida and make a sale on them before a storm," Swaney told Eyewitness News. "Now, that they see it, things may change today."
Swaney said people should be aware of price gouging.
He said the cost should not be much more than the manufacturer's suggested retail price, or MSRP, plus any shipping costs.
Copyright 2017 WFSB (Meredith Corporation). All rights reserved.