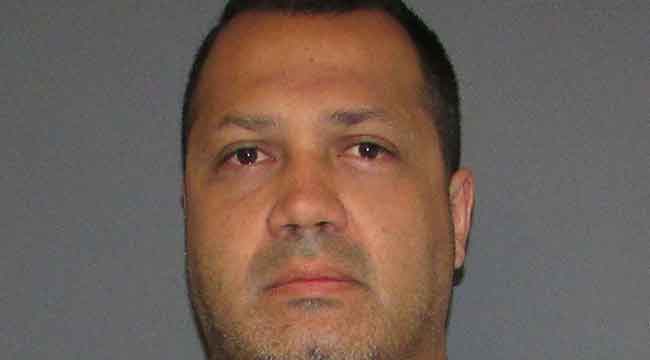 Julian Rodriguez, who is owner of a restaurant in Glastonbury, was charged with first-degree sexual assault on Friday.  (Glastonbury Police Department)
GLASTONBURY, CT (WFSB) -
The owner of a restaurant in Glastonbury was charged with first-degree sexual assault on Friday.
The arrest of 38-year-old, Glastonbury resident Julian Rodriguez comes after police said he "invited" a woman back to Jalisco Restaurant, which he owns.
Police said Rodriguez sexually assaulted the woman "once she was unconscious from alcohol and/or drugs."
Rodriguez posted the $50,000 bond. He is scheduled to be arraigned at Manchester Superior Court on Sept. 27.
Copyright 2017 WFSB (Meredith Corporation). All rights reserved.