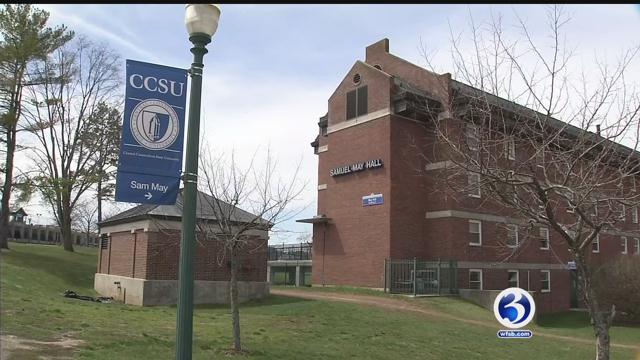 CCSU (WFSB file photo)
NEW BRITAIN, CT (WFSB) -
Four players on the Central Connecticut State University football roster were arrested over the weekend in New Britain.
Police charged 21-year-old New Britain resident Randall Laguerre, 21-year-old New London resident Jose Garcia, 21-year-old New Britain resident Kenneth Keen and 20-year-old Glastonbury resident Chika Chukwu with second-degree breach of peace and permit minor to possess alcohol.
CCSU officials said the arrests came after an off-campus party on Saturday night.
"We are pursuing the matter vigorously. We are committed to the New Britain community and we value our neighbors. We will continue to work to ensure that our campus community understands why it is important to be a good neighbor," CCSU said in a statement on Tuesday.
On Tuesday, officials said the football players have been suspended for one game, to be served on Sept. 16. The players are also required to perform 10 hours of community service and are required to complete one of the university's alcohol awareness programs.
"CCSU takes its commitment to being a good neighbor seriously. We also believe it is our responsibility to educate our students about being good citizens, whether they are on or off campus," said University Spokesperson Mark McLaughlin.
Chukwu and Garcia are both wide receivers while Laguerre and Keen are linebackers.
Copyright 2017 WFSB (Meredith Corporation). All rights reserved.