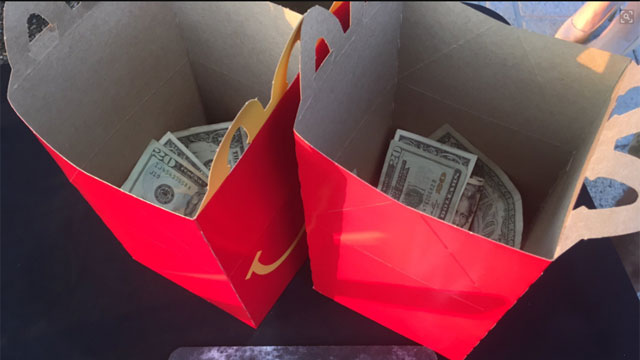 Mayor Erin Stewart and WMRQ are collecting $ donations for hurricane relief at the McDonalds on W. Main Street in New Britain until 10 a.m. (WFSB)
NEW BRITAIN, CT (WFSB) -
Images and stories of the widespread devastation in the wake of Irma continue to come in, the nation is trying to help those impacted get back on their feet and that includes Connecticut cities and towns doing their part to help.
In New Britain, the city teamed up with Radio 104.1 to raise money for hurricane relief. The drive is being held at the McDonald's on West Main Street from 6 a.m. to 10 a.m.
Mayor Erin Stewart will be at the drive from 8 a.m. to 10 a.m. along with radio hosts David Fisch and Amy Grey.
"I am excited to partner with Radio 104.1 and Joseph Rodriguez to collect donations for those individuals who have been affected by the recent hurricane. New Britain is an incredibly giving community and we are always willing to come together during times of need to help those who are trying to get back on their feet," Stewart said in a statement on Wednesday.
They will be collecting monetary donations for GlobalGiving.org, which has already raised close to $500,000 for Hurricane Irma relief and close to $3 million for Hurricane Harvey.
Stewart is expected to present officials with GlobalGiving.org with a donation from the Mayor's Trophy Charitable Fund.
For more information, click here.
Copyright 2017 WFSB (Meredith Corporation). All rights reserved.