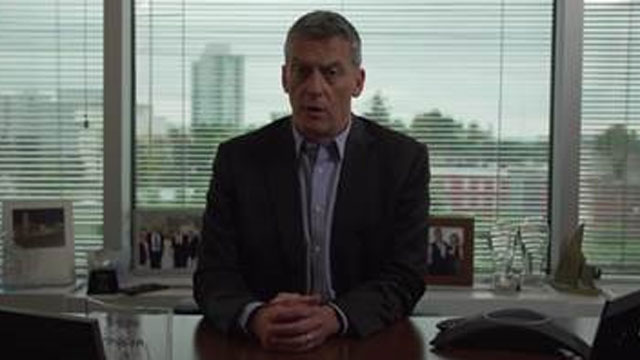 CEO of CareCentrix John Driscoll targets wealthy in new commercial. (Metro Square Media)
HARTFORD, CT (WFSB) -
A union that employees Connecticut residents is calling on the wealthy to pay their fair share and suggesting higher taxes for the rich.
A television commercial by Metro Square Media and from SEIU 1199 was released on Wednesday. In the ad called The Right Thing to Do, CEO of CareCentrix John Driscoll "calls on legislators to ask millionaires and corporations to pay their fair share," according to SEIU 1199.
"Successful people and successful corporations have to pay their fair share," Driscoll said in the commercial. "I love Connecticut, it's my home. We aren't going to leave just because we have to be part of a budget solution."
CareCentrix employs more than 400 workers in Connecticut and has offices in Hartford and Stamford. Its CEO is a member of Patriotic Millionaires, which is a group of politically active high net-worth Americans.
In the commercial, Driscoll ends by talking directly to Gov. Dannel Malloy and the state lawmakers.
"I hope the political leadership is listening. We all have to be part of the solution to balance the budget. It's the right thing to do," Driscoll said in the commercial.
To see the full commercial, click here.
Copyright 2017 WFSB (Meredith Corporation). All rights reserved.