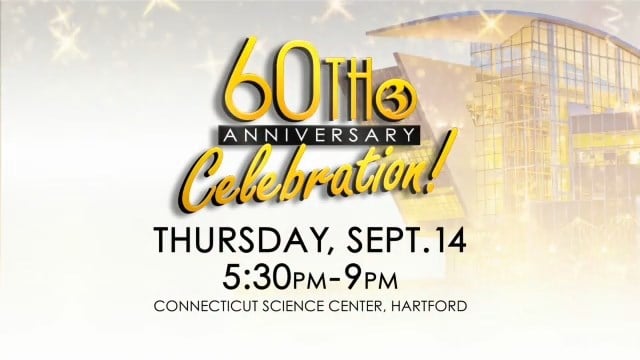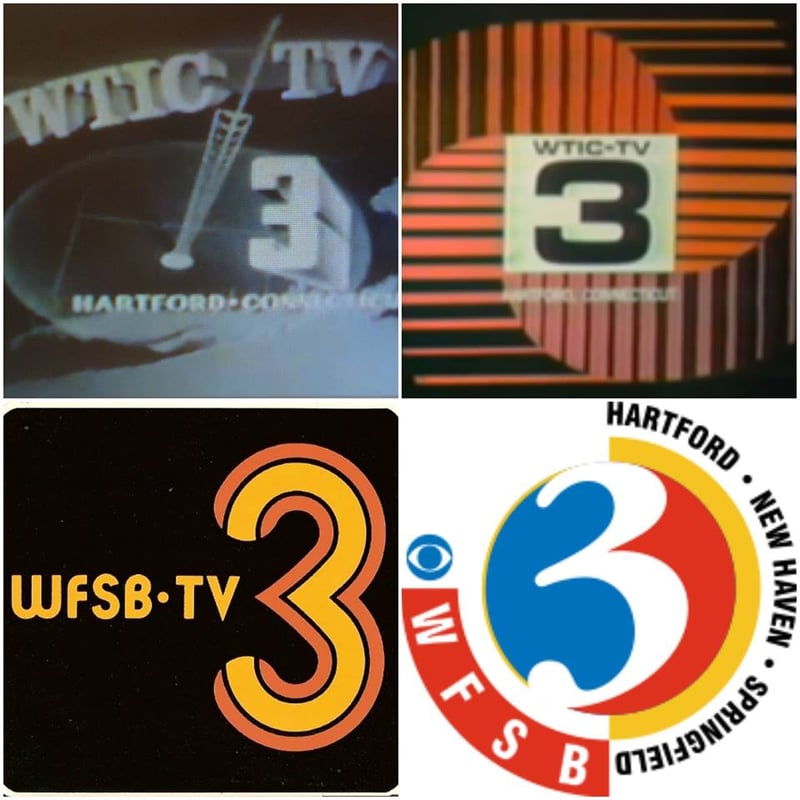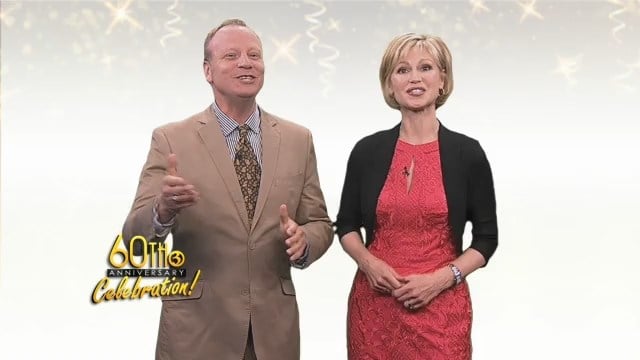 Scot Haney and Denise D'Ascenzo are ready for the 60th anniversary. (WFSB)
HARTFORD, CT (WFSB) -
This month, Channel 3 is celebrating our 60th anniversary as a television station.
WFSB, the CBS-affiliated television station in Connecticut, signed on the air in 1957.
The local, 24-hour news and weather juggernaut is Connecticut's most watched television station. The station broadcasts more than 36 hours of locally produced newscasts on television. Channel 3 continuously keeps the people of Connecticut informed on all platforms, including social media, the Channel 3 app and WFSB.com.
On Thursday, the station will mark this historic occasion with a 60th-anniversary celebration at the Connecticut Science Center. Channel 3 personalities will be joined by station friends, state dignitaries and esteemed clients as they gather to remember WFSB's rich broadcast history and look ahead to a bright future.
"Looking back at the accomplishments of this TV station is very humbling," Klarn DePalma, WFSB-TV Vice President and General Manager said in a statement on Thursday. "The people, the stories, and the events over the last sixty years are what make Connecticut great. This isn't just a celebration for Channel 3, this is a celebration of Connecticut history."
Stay with Channel 3 all evening for the celebration!
Copyright 2017 WFSB (Meredith Corporation). All rights reserved.