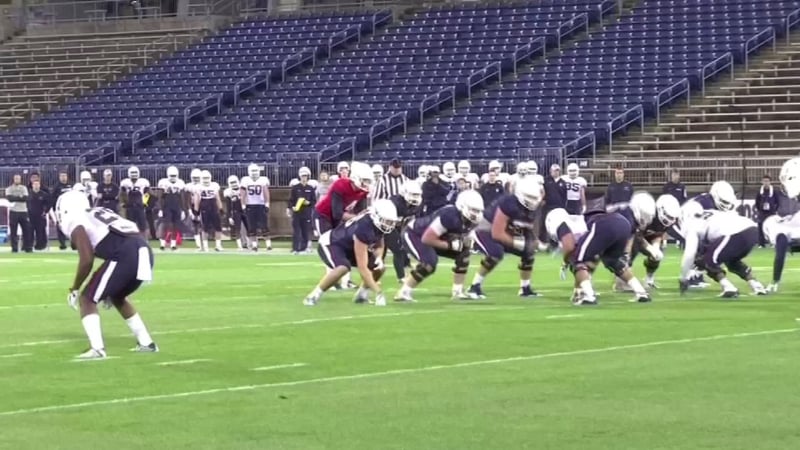 (WFSB)
PROVIDENCE, RI (AP) -
The American Athletic Conference has juggled its football schedule to make up a game between South Florida and UConn, which was canceled as a result of Hurricane Irma.
Conference officials say that game, originally scheduled for last Saturday, will now be played in Connecticut on Nov. 4.
Officials say games involving three other AAC teams also had to be moved to accommodate that date.
East Carolina and UConn will now play on Sept. 24, which had been an open date for both teams, instead of Nov. 4. The Pirates and Houston will play Nov. 4 instead of Oct. 28.
USF will now host Cincinnati on Oct. 14 instead of playing a non-conference game with UMass and will play Houston on Oct. 28.
Cincinnati and East Carolina now will have open dates on Oct. 28.
Officials say the conference is still trying to reschedule a canceled game between Memphis and UCF.
----
For more AP college football coverage: http://collegefootball.ap.org and http://twiter.com/AP--Top25
Copyright 2017 The Associated Press. All rights reserved.