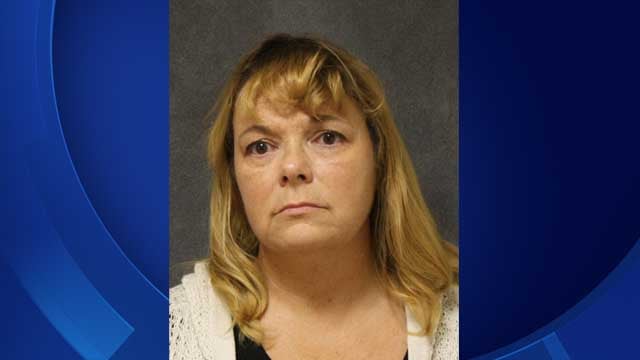 Leslie Laing (Milford Police)
MILFORD, CT (WFSB) -
A Milford woman is facing charges after police said she put feces on her estranged husband's toothbrush.
Leslie Laing, 48, turned herself in on an active arrest warrant on Thursday afternoon.
She was charged with violation of a protective order and was released on a $1,000 bond.
Her arrest is the result of a complaint by her estranged husband, saying she had tampered with his personal property.
Police said Laing had been the subject of a protective order from a previous domestic violence arrest.
While Laing was retrieving property from her soon-to-be ex-husband's home, police said she allegedly put feces on his toothbrush.
Police said Laing's DNA sample and the toothbrush were sent to the state lab where testing of the suspected feces showed a match to Laing's DNA sample.
She's expected to appear in court on Friday.
Copyright 2017 WFSB (Meredith Corporation). All rights reserved.