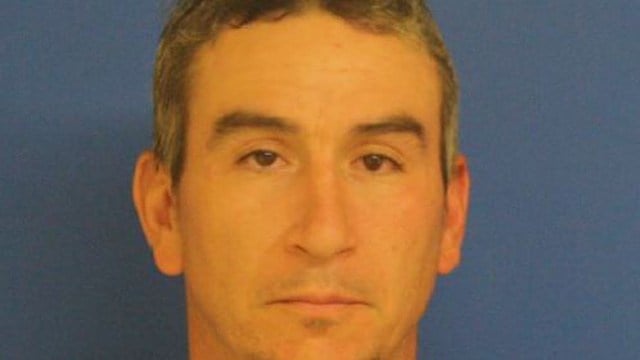 Christopher Francis was arrested for robbing a gas station in East Haven. (East Haven police)
EAST HAVEN, CT (WFSB) -
After a lengthy investigation and the help of the community, police in East Haven said they arrested a man for a gas station robbery that happened back in July.
Christopher Francis, 36, was arrested in connection with a July 8 robbery at the Sunoco Gas Station on 80 Frontage Rd. in East Haven.
Police said Francis entered the gas station unarmed and jumped on the counter to grab cash in the open register.
They said the employee working at the time was overpowered and allowed Francis to grab the cash from the register.
Francis fled the area in a white Jeep Grand Cherokee, which was later determined to be a rental vehicle, according to police.
Investigators also stated that Francis is a suspect in another attempted robbery at the TA Travel Center in Branford that same evening.
Francis was charged with third-degree robbery and sixth-degree larceny. He is being held on a court-ordered bond of $30,000.
He had a court date on Sept. 14 and remains in currently in police custody.
Copyright 2017 WFSB (Meredith Corporation). All rights reserved.