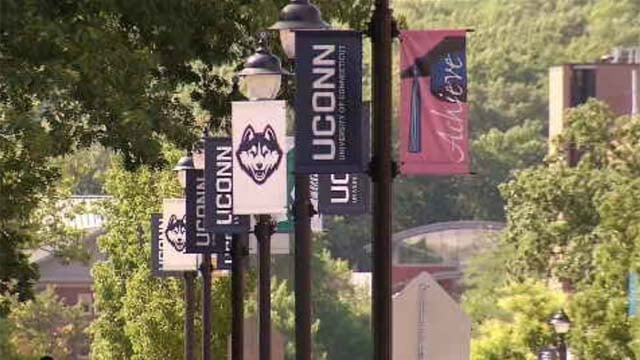 (WFSB)
STORRS, CT (WFSB) -
University of Connecticut President Susan Herbst said in an email sent to all UConn students, employees and alumni that the budget passed early Saturday morning by the General Assembly would decimate the university.
Herbst said the UConn would be looking at a $300 million cut over the next two years, a level that is "unprecedented and would be devastating for UConn, higher education in Connecticut and the state as a whole".
In the message, Herbst went on to say the cuts could mean closure of regional campuses, elimination of majors and graduate programs, larger class sizes and loss of several of the Division I athletic programs.
In addition, students would also find the amount of need-based and merit-based financial aid cut across the board and waitlists for classes that would make graduating in four years challenging.
The university would also drastically cut its philanthropic giving and eliminate the international program if the budget was implemented.
Herbst said they were hopeful with the Governor's veto would lead to a budget that would protect investments in UConn and its future.
Copyright 2017 WFSB (Meredith Corporation). All rights reserved.