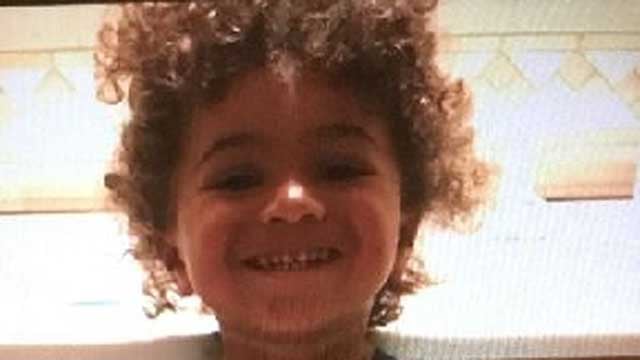 Aceion Grant (CT State Police)
JEWETT CITY, CT (WFSB) -
Connecticut State Police say they are looking for a 2-year-old boy after a silver alert was issued Sunday morning.
Police said they are looking for Aceion Grant, of Jewett City. A silver alert was issued around 4:30 a.m. on Sunday. He was reported missing on Saturday, police said, and he is believed to be with his father.
State police said there is no threat of violence.
He was last seen wearing a blue Paw Patrol t-shirt and a diaper.
He has brown hair, and brown eyes.
Anyone with information should contact police at (860) 848-6500.
Stay updated with Eyewitness News as more information becomes available.
Copyright 2017 WFSB (Meredith Corporation). All rights reserved.