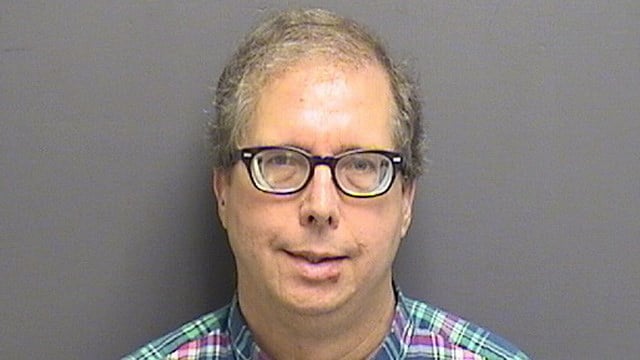 Robert Lein was arrested for leaving what turned out to be powdered sugar in an envelope at a Coventry bank. (Coventry police)
COVENTRY, CT (WFSB) -
Police arrested a 60-year-old man for putting a white powder in a deposit box this past spring.
They said Robert Lein of Coventry was charged with first-degree breach of peace.
Coventry Police said Lein left an envelope containing the potentially hazardous material in the night deposit box at Key Bank on 3534 Main St.
The powder in the envelope was found to be non-hazardous and believed to be powdered sugar.
There were no injuries but employees had to be decontaminated as a precaution.
Lein turned himself into the Coventry Police Department after learning of the warrant for him.
He is scheduled to appear in Rockville court on Sept. 26.
Copyright 2017 WFSB (Meredith Corporation). All rights reserved