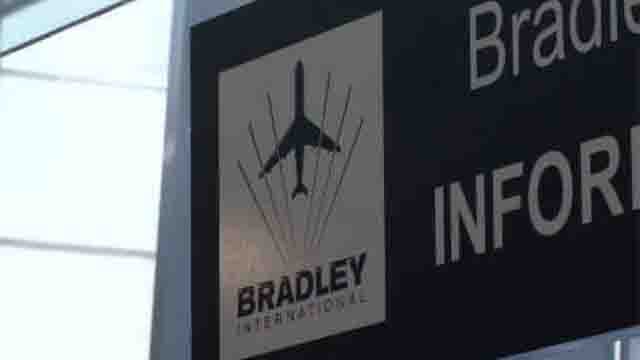 Bradley International Airport (WFSB)
WINDSOR LOCKS, CT (WFSB) -
Several flights to Puerto Rico from Connecticut were canceled on Tuesday as a result of powerful Hurricane Maria.
Bradley International Airport in Windsor Locks said one departure and one arrival on Wednesday were canceled.
A Tuesday 7 a.m. flight took off from Bradley, but was expected to arrive late.
The departure was for 7 a.m. on Wednesday and was to San Juan by way of JetBlue.
The arrival was for 11:43 p.m. from San Juan and was also a JetBlue flight.
Bradley airport urged travelers to check with their airlines to see the statuses of their flights.
For more on arrivals and departures, check here.
Hurricane Maria was a category 5 storm as of Tuesday morning with winds of 160 mph.
After plowing over Dominica, Puerto Rico was next in its crosshairs.
Copyright 2017 WFSB (Meredith Corporation). All rights reserved.