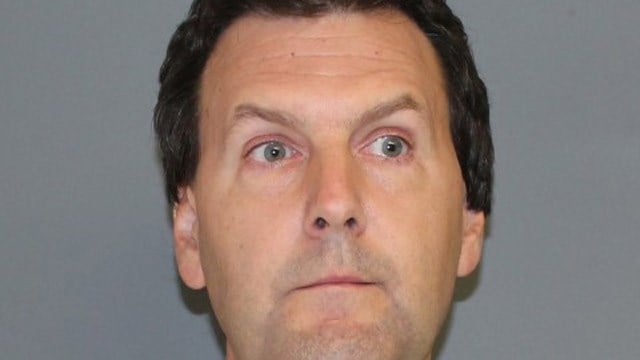 Jeffrey Pate faces assault charges for shooting landscapers with a pellet gun, according to Shelton police. (Shelton police)
SHELTON, CT (WFSB) -
Police in Shelton said they arrested a man who became angry with landscapers and decided to shoot them with a pellet gun.
Jeffery Pate, 48, faces a number of charges.
Police said around 10 a.m., they responded to Tuckahoe Drive for a report of people be shot with pellets.
When they arrived, they met with the landscapers who said they were shot several times.
Police said the landscapers showed them injuries made by the pellets.
The landscapers said they saw a shirtless man with a rifle in the window of a nearby home.
Police went to the home and learned that Pate was upset that the landscapers were making too much noise while he slept.
So they said he shot the victims with his .177 caliber pellet gun rifle. He hit the men several times.
Pate was charged with unlawful discharge of a firearm, third-degree assault, second-degree reckless endangerment and second-degree breach of peace.
He was released and given a court date of Oct. 3.
Copyright 2017 WFSB (Meredith Corporation). All rights reserved.