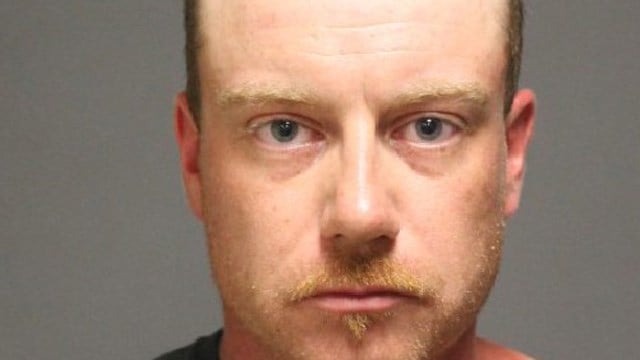 Eric Kusheba is accused of breaking into a home and watching a child sleep in nothing but a bathrobe and a t-shirt. (Fairfield police
FAIRFIELD, CT (WFSB) -
A man in Fairfield broke into a family's home and watched a young girl sleep while wearing nothing but a bathrobe and a t-shirt.
Eric Kusheba, 36, faces a number of charges.
Police said they received a 911 call around 5:30 a.m. Friday from a home on Tunxis Hill Road.
The caller said there was an intruder in the home and that the family had him trapped.
Police found Kusheba in the robe and determined that he cut a screen to get inside the home.
He entered a bedroom and watched the sleeping child without any wearing pants or underwear.
Police said he had brass knuckles in the pocket of the robe and child pornography on his phone, which was discovered when investigators probed the device back at the police station.
Kusheba was charged with home invasion, carrying a dangerous weapon, voyeurism, second-degree stalking, third-degree criminal mischief and possession of child pornography.
Anyone with information on this case is asked to contact the Fairfield police department 203-254-4840.
Copyright 2017 WFSB (Meredith Corporation). All rights reserved.