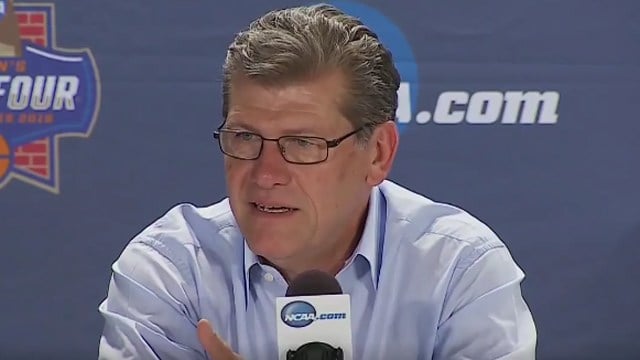 Geno Auriemma, UConn Women's Basketball head coach. (NCAA photo)
STORRS, CT (WFSB) -
With Connecticut going 84 days without a state budget, one of the most successful college basketball coaches in history said he'd forgo pay.
University of Connecticut women's basketball Geno Auriemma commented that because no deal is in place, he'd work for free next year.
"I'll give up what the state pays me, what the taxpayers are paying me, but guess what? I pay my taxes and I don't care how much money it costs for me to have good schools where I live in Manchester," Auriemma said. "My [adult] kids don't go to school there. I can afford it. I want to be proud of our town's education system. Why is it that older people turn their back on education when somebody paid for their kids when they were in school? We've lost sight of what we have to do for other people."
When asked for further comment, UConn athletics department spokesperson Patrick McKenna told Channel 3 that Auriemma wanted to let words speak for themselves.
UConn president Susan Herbst said the school would lose $300 million under the Republican budget that was recently passed by lawmakers.
Gov. Dannel Malloy has said he would veto it, but has not said when.
Copyright 2017 WFSB (Meredith Corporation). All rights reserved.