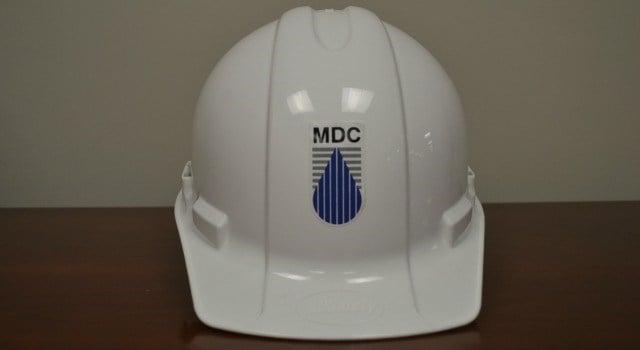 (MDC photo)
WETHERSFIELD, CT (WFSB) -
Water company officials are warning customers after a man posed as one of their workers on Thursday.
An unidentified man claimed to be from the Metropolitan District and tried to gain access to a home in Wethersfield. MDC officials did not say where the incident took place in Wethersfield.
MDC officials urged customers especially those home during daylight hours to be on the lookout for imposters. They added that their employees wear clothing and drive vehicles clearly marked with the MDC logo.
MDC officials also encouraged customers "to stay secure within the home while asking for identification from anyone who comes to their door." All MDC employees "have photo identification badges and will gladly display them upon request."
If the customer does not have a previously scheduled appointment, they are advised to not allow the person access to your home. The customer should call the MDC Command Center at 860-278-7850 ext 3600 to verify their identity.
Copyright 2017 WFSB (Meredith Corporation). All rights reserved.