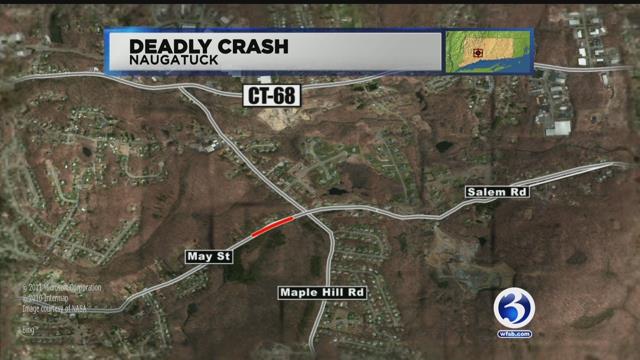 The crash happened on May Street earlier this morning.
NAUGATUCK, CT (WFSB) -
A 27-year-old woman died in a crash overnight in Naugatuck, police said.
Naugatuck resident Brittany Schuld was traveling west near the intersection of May Street around 12:50 a.m. when investigators said her car left the right shoulder of the roadway and collided with a utility pole.
Schuld was pronounced dead at the scene of the crash, police said.
The police also urged drivers to use alternate routes on May Street between Longview Drive and Maple Hill Road. To stay ahead of traffic delays, click here.
Naugatuck residents "should expect periodic power disruptions while utility crews are restoring downed power lines" caused by the crash, police said. According to the Eversource website, there are 10 customers without power in Naugatuck. To check the outage map, click here.
Police said there is "an active investigation" into the deadly crash.
The Naugatuck Valley Accident Reconstruction Unit is requesting anyone that may have witnessed the collision to contact the Naugatuck Police Department at 203-729-5222.
Copyright 2017 WFSB (Meredith Corporation). All rights reserved.