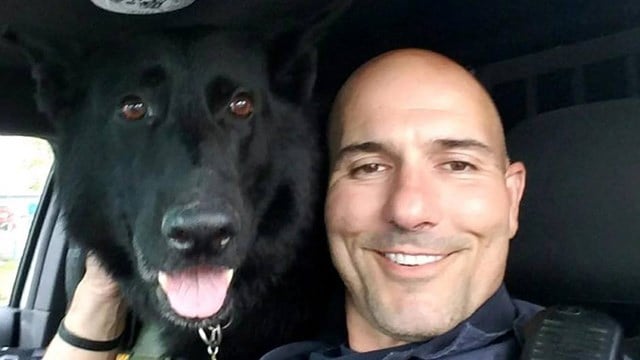 TFC Nicholas Leary and his K9 companion, Elvis, will be retiring this coming weekend. (State police)
DANIELSON, CT (WFSB) -
A state police trooper and his K9 companion will be retiring this coming weekend.
State police announced that Trooper First Class Nicholas Leary and his partner Elvis will retire on Sunday.
They said Leary has been on the job for 20 years and has had three K9 partners, the most recent being Elvis.
Troopers called Leary, who's spent his entire career with Troop D in Danielson, one of the best handlers in the state.
They said both Leary and Elvis will be missed.
Copyright 2017 WFSB (Meredith Corporation). All rights reserved.