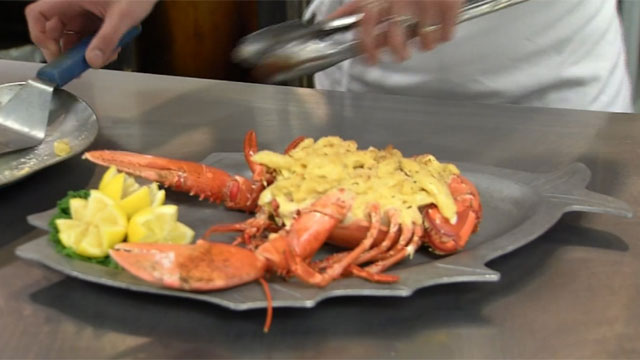 Flanders was servings its special stuffed lobster macaroni and cheese on Monday. (WFSB)
NIANTIC, CT (WFSB) -
Monday is national lobster day and local restaurants are celebrating the holiday.
A joint resolution drafted in 2014 by Maine senators Angus King and Susan Collins recognize the lobster industry and the rich heritage of the crustacean.
At Flanders Fish in Niantic on Monday they prepared a very popular treat, stuffed lobster macaroni and cheese, to celebrate the day in style.
"Maine Lobster really. It's just perfectly sweet and perfectly tender meat. It's the best quality lobster you can get in the entire world," Olivia Formica, of Flander's Fish, said. "We're very lucky to live in this area where we can get it so easily."
Local restauranteurs said they wouldn't mind if you want to celebrate the national lobster day on Tuesday or any other day.
Copyright 2017 WFSB (Meredith Corporation). All rights reserved.