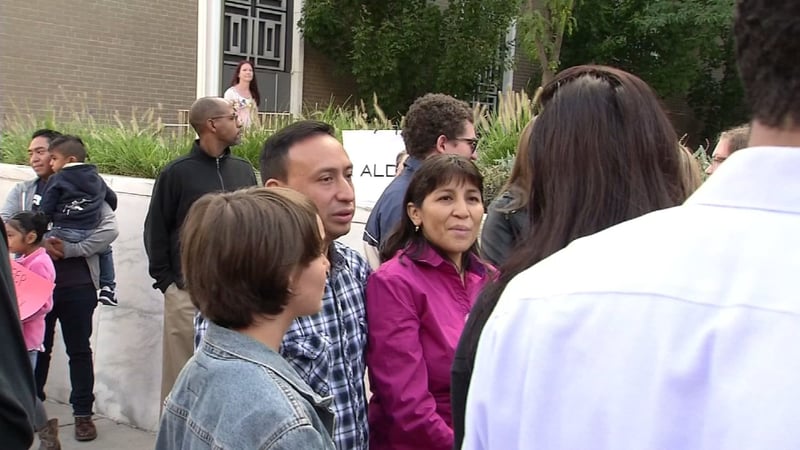 Franklin and Giaconda Ramos have been trying to become citizens for decades. (WFSB file)
HARTFORD, CT (WFSB) -
A Meriden family ordered to self-deport at the end of the week has been granted a temporary stay.
The family of Giaconda and Franklin Ramos told Eyewitness News on Tuesday morning that the couple will get a month so immigration officials can review their case.
Monday, 35 people were arrested following a rally in Hartford.
Family, friends and supporters gathered for a peaceful protest at the Immigration and Customs Enforcement office to protect the Ramos family.
They said Giaconda and Franklin Ramos have been trying to become citizens since the mid-90s. They've only been granted stays.
Until this week, their stay had been denied under President Donald Trump's administration because officials did not see a reason for them to stay in the country any longer.
The couple had been ordered to leave by Oct. 29.
The family was trying to get ICE to extend that deadline.
As of Tuesday morning, they said they have more time to have officials look at their case.
Copyright 2017 WFSB (Meredith Corporation). All rights reserved.