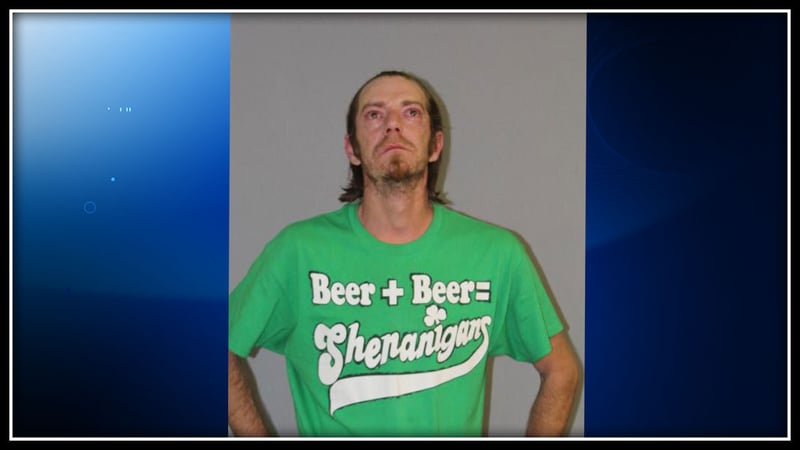 Nathan Corey was caught wearing this shirt when he was arrested for DUI in Danielson this weekend. (CT State Police)
DANIELSON, CT (WFSB) -
A 38-year-old man was arrested for driving under the influence after on Saturday night in Danielson
Sterling resident Nathan Corey was charged with operating under the influence of alcohol, failure to drive in the proper lane, unsafe movement from a stop position, failure to have headlights illuminated, possession of drug paraphernalia, possession of marijuana and weapons in a motor vehicle.
The arrest of Corey comes after police said a trooper spotted a motor vehicle hit a sidewalk on Main Street just before 10 p.m. After "multitude of other traffic violations," Troopers attempted to stop the car.
Once stopped, police said Corey "failed a series of field sobriety tests."
Troopers seized a small amount of marijuana, drug paraphernalia and a 12-inch machete inside the car.
Corey was arrested and was given a $10,000 bond. He is expected to be arraigned in Danielson Superior Court on Oct. 3.
Copyright 2017 WFSB (Meredith Corporation). All rights reserved.