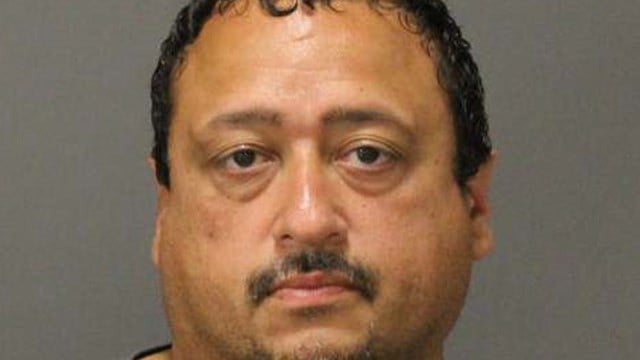 Robert Bailey is accused of stealing from LA Fitness lockers across the greater Hartford area. (Farmington police)
FARMINGTON, CT (WFSB) -
A man was arrested for stealing from gym lockers across the greater Hartford area.
Robert Bailey, 48, was arrested by Farmington police for stealing from lockers at LA Fitness locations in Farmington, Newington and South Windsor.
Police said he would steal items, a car key and then a car from the parking lot.
They caught him at the LA Fitness in Farmington on Tuesday morning. He was arrested as he left the building.
Police said he had stolen items in his possession at the time.
He also had driven a stolen car from Hartford.
He was charged and faced a judge on Tuesday in Farmington.
Police said their investigation is ongoing and that they expected Bailey to be arrested again.
Copyright 2017 WFSB (Meredith Corporation). All rights reserved.