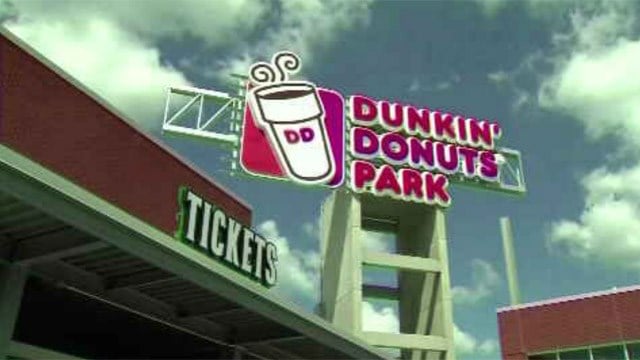 The first season at Dunkin Donuts Park is being regarded as a success. (WFSB)
HARTFORD, CT (WFSB) -
The inaugural season for the Hartford Yard Goats was regarded as a success as nearly 400,000 people took in a game at the new Dunkin Donuts Park.
That was the headline coming from the city's stadium authority meeting on Tuesday. While all parties agree the debut season exceeded expectations in terms of attendance and safety, there are still legal issues that need to be worked out between the city, the terminated developer, the city's insurance company and the team.
Yard Goats Owner Josh Solomon said they're committed to growing their roots in the capital city.
"If you build the right product in a good location, people will come and people will come in droves," Solomon said.
Authority officials said they are hoping the novelty doesn't wear off and attendance remains strong next spring.
Copyright 2017 WFSB (Meredith Corporation). All rights reserved.