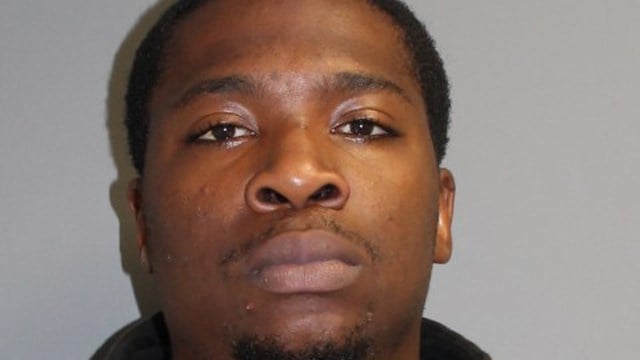 Hakeem Atkinson was charged with murder in a case from 2012. (Norwalk police)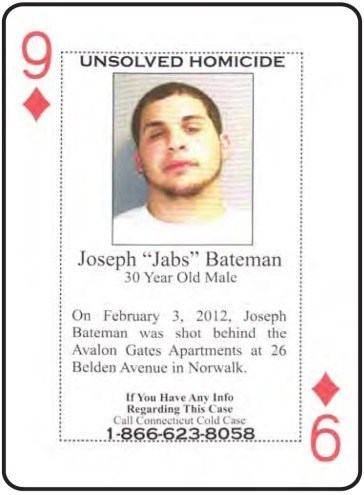 Joseph 'Jabs' Bateman was shot to death in Norwalk on Feb. 3, 2012. (Dept. of Corrections)
NORWALK, CT (WFSB) -
Playing cards with crime victim's photos on them led to a murder suspect's arrest, according to police.
Officers in Norwalk said they arrested 22-year-old Hakeem Atkinson of Bridgeport for the murder of Joseph "Jabs" Bateman.
Investigators said Atkinson shot and killed Bateman behind the Avalon Gates housing complex on Belden Avenue in Norwalk back on Feb. 3, 2012.
Bateman's death was featured in a set of cold case playing cards developed by the Department of Correction. The cards were sold to inmates in the Connecticut corrections system.
Information about the murder was described on the 9 of diamonds card.
Atkinson surrendered to Norwalk police on Thursday morning.
He was charged with murder and held on a $1 million bond.
He's scheduled to face a judge at Norwalk Superior Court on Thursday.
Copyright 2017 WFSB (Meredith Corporation). All rights reserved.