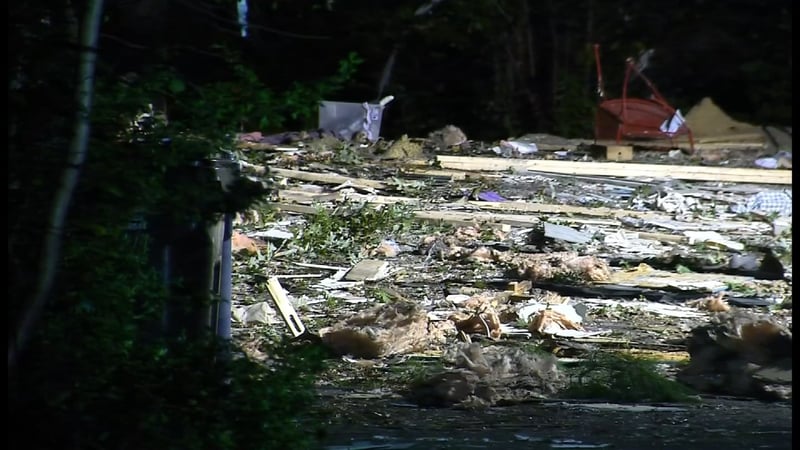 A mobile home explosion in Clinton was the result of a couple's suicide, according to the medical examiner. (WFSB)
CLINTON, CT (WFSB) -
A couple who died in a mobile home explosion in Clinton died of thermal burns to their bodies.
According to the medical examiner, the cause of death for both 64-year-old Leo Hinkley and his wife, 61-year-old Candace Hinkley, was suicide.
Firefighters responded to the scene at the Evergreen Springs mobile home complex on Sept. 21. Neighbors reported hearing a loud explosion that was powerful enough to shake their homes.
Police said, during their investigation, they learned that the couple was "suffering from very serious medical and health issues prior to the explosion and recently had become very depressed."
Candace Hinkley told a detective from the Clinton Police Department that "the pair had previously planned to kill themselves together and that her husband had been manipulating the gas fire fireplace a day prior, in an attempt to asphyxiate the couple."
The Hinkleys were extricated from the burning wreckage and airlifted to Bridgeport Hospital where they died a few days later.
Police said that both the state and Clinton fire marshals have not concluded their investigation.
Copyright 2017 WFSB (Meredith Corporation). All rights reserved.