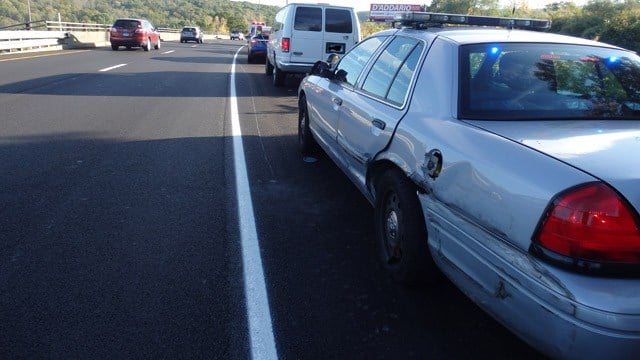 (State police)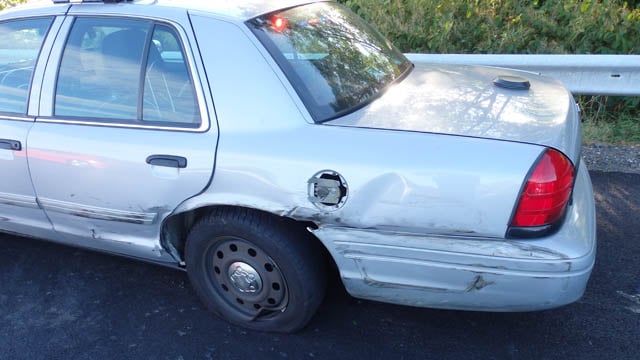 (State police)
WATERBURY, CT (WFSB) -
A state troopers was hurt when his cruiser was sideswiped on Route 8 in Waterbury on Thursday night.
According to troopers, Anlly Diaz suffered minor injuries while his cruiser was pulled over to the side of the highway for another crash investigation.
Diaz was outside of his vehicle in the right shoulder on the southbound side of the highway between exits 30 and 29. He was tending to the other crash scene and the emergency lights on the cruiser were activated, troopers said.
A vehicle driven by Karlene Flaherty-scully of Oakville struck Diaz's cruiser and the impact made the cruiser strike Diaz.
Diaz was not seriously hurt; however, he did have to make a trip to the hospital.
No one else was hurt.
The cause of the incident remains under investigation.
Copyright 2017 WFSB (Meredith Corporation). All rights reserved.