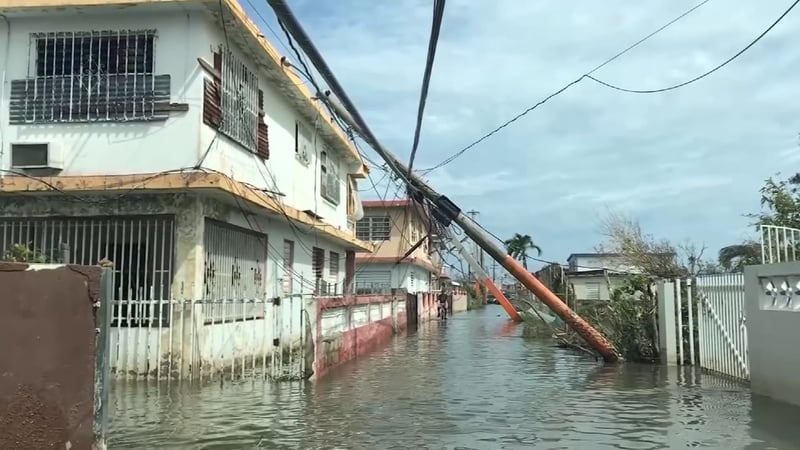 Flooding by Maria in Puerto Rico. (CNN photo)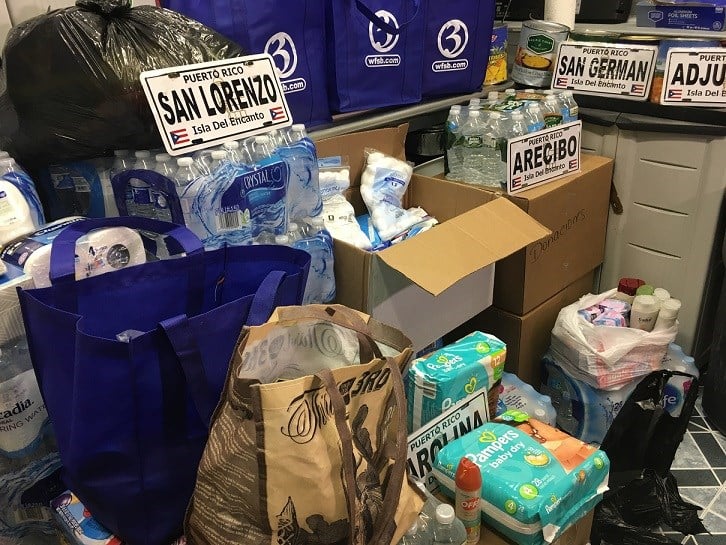 Supplies being collected for relief in Puerto Rico. (WFSB)
HARTFORD, CT (WFSB) -
Fundraisers and supply drives are being held across Connecticut this weekend to benefit victims from the recent hurricanes.
Many of the drives help those who lost nearly everything in Puerto Rico during Hurricane Maria, however, some will also be collection donations to help those in Florida rebuild after Hurricane Irma and others in Texas who are still rebuilding after Hurricane Harvey.
The list will be updated throughout the weekend so check back for the latest additions.
SATURDAY:
Meriden - J&O Real Estate, 210 State Street, collection monetary donations along with canned goods, diapers, mosquito repellant and other emergency supplies for victims in Puerto Rico 9 a.m. - 2 p.m.
Hartford - La Plaza del Mercado, 704 Park Street, State Rep. Angel Arce and the Greater Hartford YMCA helping collecting monetary donations to aid with sending supplies and to donate to those in need in Puerto Rico. 10 a.m. - 8 p.m.
New Haven - Fairhaven's Quinnipiac River Park, Front Street, Mayor Toni Harp, State Rep. Juan Candelaria and New Haven alders collecting donations during rally. 9 a.m. - 6 p.m.
New Haven - Engineering and Science University Magnet School students will be at various locations around the city collection medical supplies to send to Puerto Rico. 10 a.m. - 5 p.m.
Milford - Bohemian High, 156 Bridgeport Avenue, fundraiser to help their sister city Key West, Florida, as they continue to rebuild after Hurricane Irma. 11 a.m .- 7:30 p.m.
SUNDAY:
Hartford - Majestic Lounge, 451 Franklin Street, collection donations for Puerto Rico 12 p.m. - 5 p.m.
Hartford - Center for Latino Progress, 95 Park Street, fundraiser to support rebuilding efforts in Puerto Rico, 12 p.m. - 7 p.m.