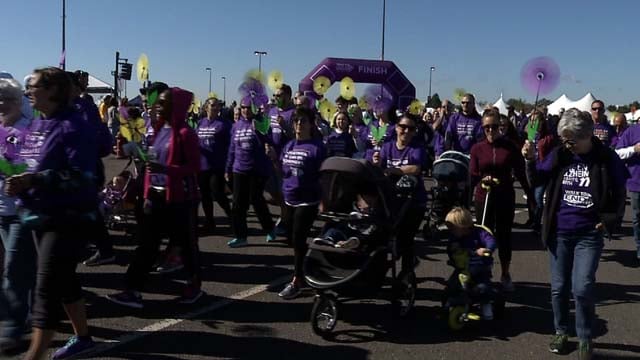 The annual Walk to End Alzheimer's drew thousands on Sunday (WFSB)
EAST HARTFORD, CT (WFSB) -
The Hartford Walk to End Alzheimer's was held at the Pratt and Whitney Stadium at Rentschler Field.
The 14th annual event draws a few thousand people who walk in honor of people living with the disease, and those caring for them.
The Alzheimer's Association says it is the sixth leading cause of death in the nation.
"It's a tough time for Alzheimer's right now because there is no treatment and there is no cure, so what we do this walk for is to raise money to run our programs and, basically, to help people who are going through it, not just the people going through it but their caretakers," said Bob Mayer, of the Alzheimer's Association.
If you're interested in donating to the Association's Hartford chapter, click here.
Copyright 2017 WFSB (Meredith Corporation). All rights reserved.