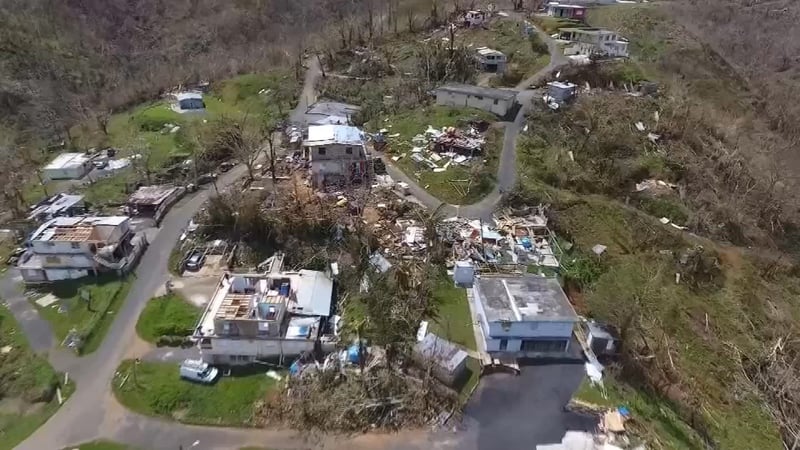 Puerto Rico was devastated by Hurricane Maria last month. (CBS)
HARTFORD, CT (WFSB) -
Organizations across the country, including in Connecticut, will hold a "National Day of Action" to demand faster and larger efforts to help relieve and rebuild Puerto Rico.
The island was devastated by hurricanes Maria and Irma last month.
Rallies will be happening in more than a dozen U.S. cities, including Hartford.
Maria left the people of Puerto Rico without a lot of food, drinkable water and gas, according to the U.S. territory's officials.
The death toll as of Tuesday was 34.
Many shelters have been filled to capacity and communication to those on the island remains limited.
Organizations have teamed up for the National Day of Action just a day after President Donald Trump toured some of Puerto Rico on Tuesday.
A multi-billion dollar aid package for disaster relief is headed to Capitol Hill on Wednesday to benefit hurricane victims in an U.S. mainland and Puerto Rico.
The rally in downtown Hartford will be on Asylum Street and started at noon.
Copyright 2017 WFSB (Meredith Corporation). All rights reserved.